Klein Curaçao with the Mermaid
This is a small uninhabited island off the coast of Curaçao. This little island has a big beautiful white sand beach and is ideal for diving and snorkeling.
You can reach Klein Curaçao with different boats, but we are cooperating with the 'Mermaid' . The Mermaid has a ferry and their own beach house on Klein Curacao. You'll find shady spots and can make free use of the sun beds. Having arrived the island, there is a delicious breakfast and in the afternoon a luxurious barbecues! Food and drinks for the whole trip are included in the price.
In short: to enjoy a unique and relaxing day, we recommend you to take the Mermaid to Klein Curaçao. For this day trip we can make a reservation for you. Ask at the reception desk.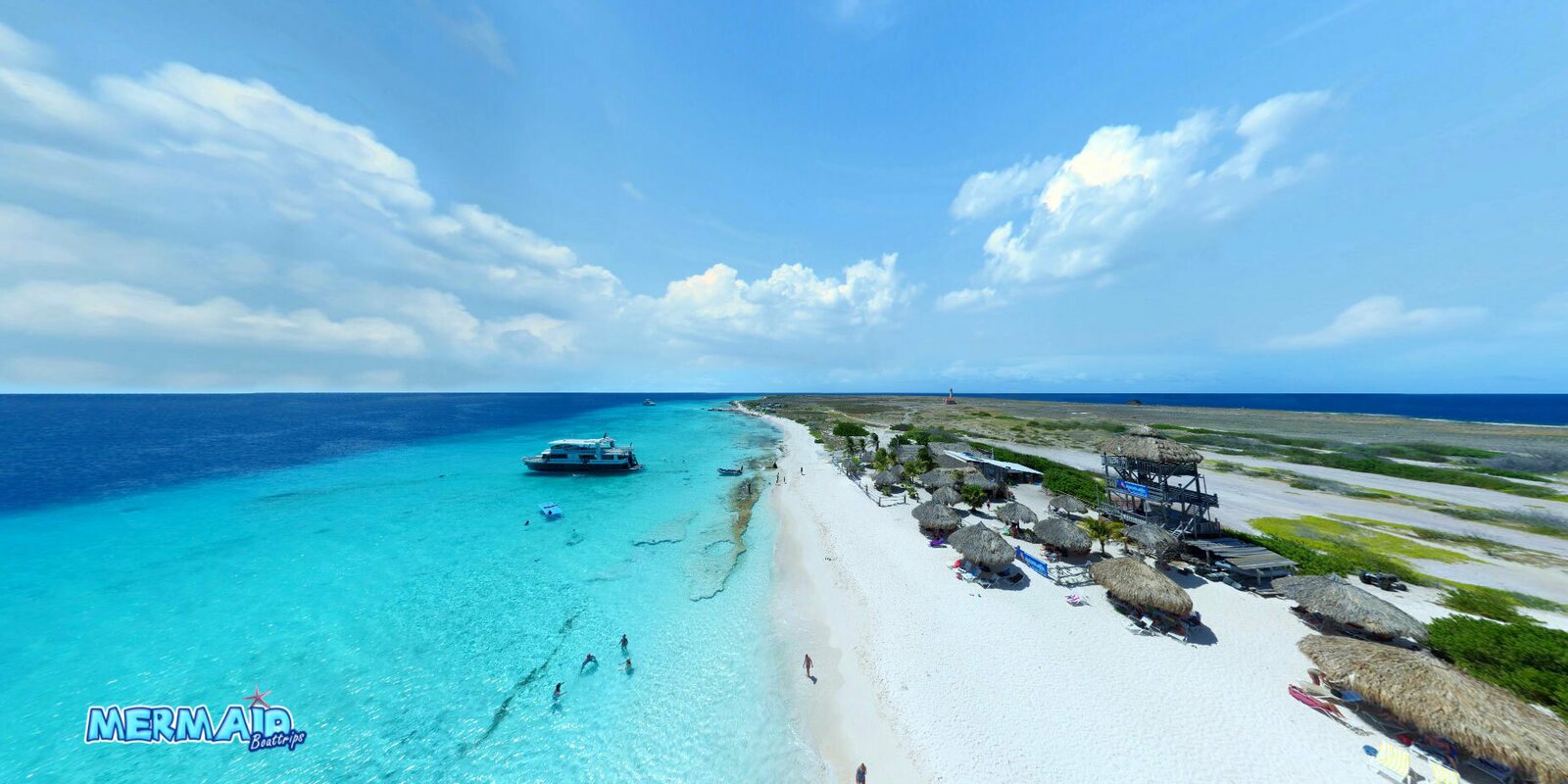 Klein Curaçao lies 15 miles off the southeast point of Curaçao and is just a two-hour boat trip from Spanish Water. The Mermaid, a sturdy sea-going vessel, awaits passengers at the Fishermen's Pier every Tuesday, Wednesday, Thursday, Friday and Sunday mornings at 6:45am.
When you climb aboard the Mermaid, you'll be greeted with a warm cup of tea or coffee. Captain Cor and his crew create a great atmosphere that makes you feel welcome on board!