Klein Curaçao with the Mermaid
This is a small uninhabited island off the coast of Curaçao. This little island has a big beautiful white sand beach and is ideal for diving and snorkeling.
You can reach Klein Curaçao with different boats, but we are cooperating with the 'Mermaid' . The Mermaid has a ferry and their own beach house on Klein Curacao. You'll find shady spots and can make free use of the sun beds. Having arrived the island, there is a delicious breakfast and in the afternoon a luxurious barbecues! Food and drinks for the whole trip are included in the price.
In short: to enjoy a unique and relaxing day, we recommend you to take the Mermaid to Klein Curaçao. For this day trip we can do the reservation for you.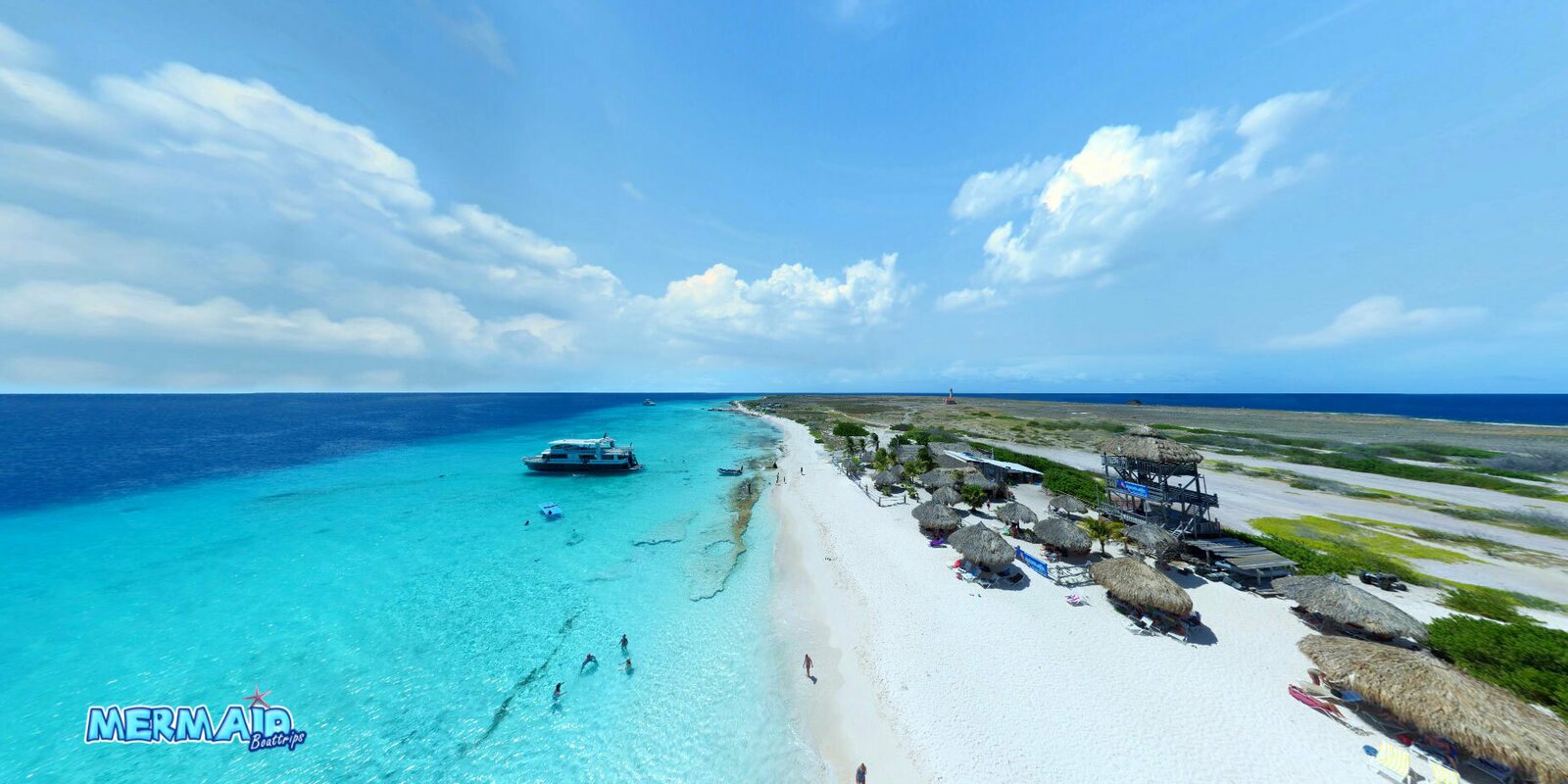 Boat Diving & Snorkeling Trips
Together with our partners, we are able to offer you boat dive trips to some of the best dive sites on the island. A two-tank boat trip to Watamula and Mushroom forest is a great way to check out some of the best dive sites on the island. Watamula boasts an extensive pristine hard coral garden.
Snorkeling tour to the Blue Room? Immerse yourself into a fairy-tale like surroundings. The Blue Room is a grotto where you will find yourself captivated by the spectacular illumination of light in all shades of blue. When diving the Mushroom Forest, the Blue Room is your exit point.
An experience worth trying. Ask our crew for details.