SSI Instructor Training Course
Have you been looking to bring your scuba diving career to the next level?
Become a Professional SSI Diving Instructor this October!
| | | |
| --- | --- | --- |
| Dates: |   | 14-24 October 2022 |
| Time: |   | 9:00 am - 5:00 pm |
| Location: |   | Bahia Diving SSI Training Center, playa Lagun, Curacao |
| Languages: |   | The ITC is provided in English and Dutch |
| Exam: |   | Tuesday, 26 October 2022 |
| Price: |   | USD 2350 per person |
Price includes:
SSI Scuba Instructor Bundle (AI & ITC Kit)
Examination fee
* Professional fees after certification are not included.
Start today!
You need to be a Divemaster or equivalent to join SSI´s 3-Step Instructor Training Approach. The training process starts with joining the Assistant Instructor / Instructor Training Course combination accompanied with Digital Learning. After successful completion of the Instructor Training Course (ITC) you will enroll in an Instructor Evaluation (IE) to qualify as an SSI Open Water Instructor.
This 10 day training program entitles you to teach various key SSI programs independently like Scuba Diver, Open Water Diver, Enriched Air Nitrox, Diver Stress & Rescue and Dive Guide.
For those who want to take more time to learn and to gain valuable teaching experience between the training programs the 3 parts can also be taken as single steps - Assistant Instructor, Instructor Training Course (ITC) and Instructor Evaluation (IE) one after the other at own pace and with a flexible schedule.
About Scuba Schools International
With more than 3,300 Training Centers in over 130 countries and 50,000 plus Professionals, it is easy
to make a career with SSI wherever you choose. SSI is the name to trust in the diving industry as an RSTC founding member and globally ISO certified. SSI´s Professional network is growing every day.
We look forward to working with you and welcoming you to the SSI Professional community!
About the SSI Instructor Trainer
Under the supervision of SSI Instructor Trainer Douschka Kreijen, we will prepare you for the Instructor Examination and a career as an Open Water Instructor.
Digital Learning
& Academics
You can start by studying the academics anytime, anywhere at your own convenience and your selected Training Center will schedule your review and in-water training sessions.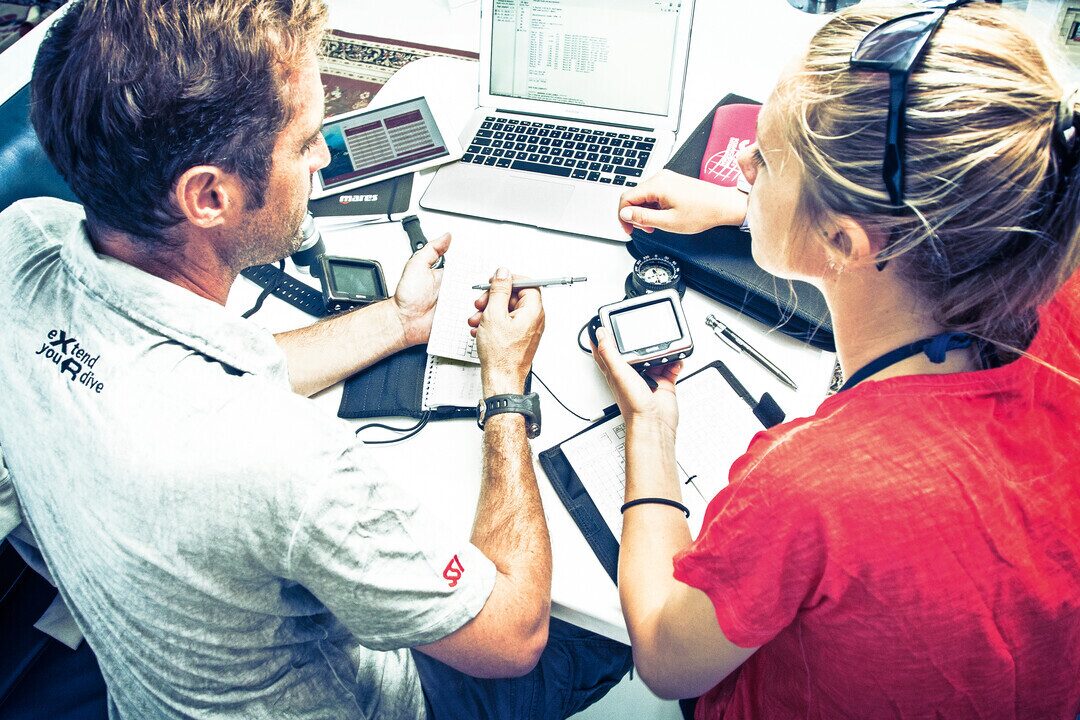 In-Water Training
During the confined water training, your SSI Instructor will teach you all the necessary skills in a controlled environment until you are comfortable and ready to go to the open water. During the open water training dives, you will apply your knowledge and repeat the skills in a real-world environment under the supervision of your Instructor.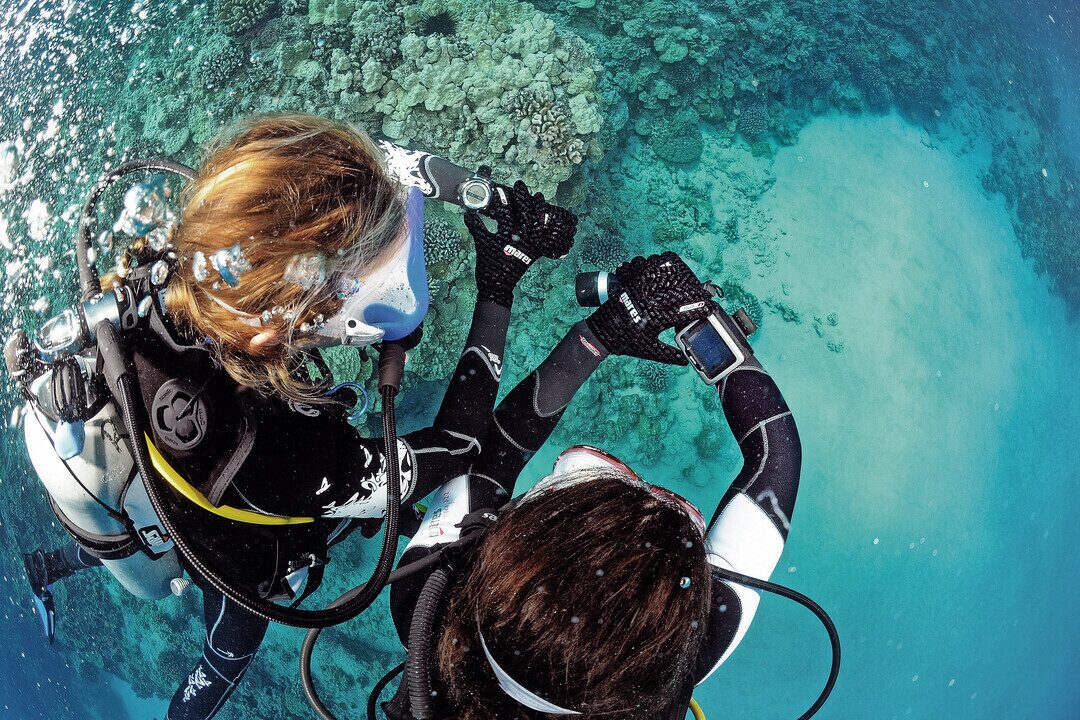 Certification
Once you have completed all required training sessions, final exam and open water training dives, your SSI Training Center will issue your digital certification card which will show up instantly on your MySSI App. We congratulate you on your accomplishment and welcome you to SSI's global diving community.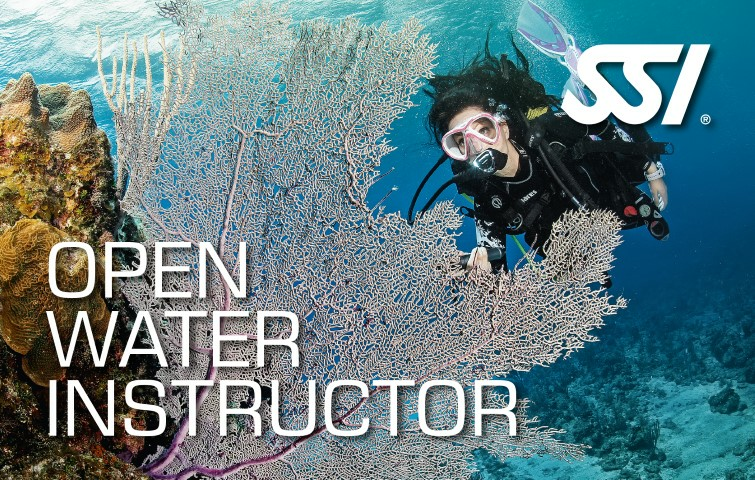 Register free and start training right away!
To get started, simply create a free user profile at www.divessi.com or directly through the MySSI App and you will get immediate access to SSI's free trial programs. During registration you will need to select an SSI Training Center Bahia Diving to affiliate with to guide you through the training process. Just check the Center Locator for Bahia Diving Curacao and our upcoming training schedule, travel, and social events.
Are you Pro Development candidate?
Sign up NOW and turn your passion into a career!
Register before September 1st, 2022 and get a Free Bahia Diving T-shirt! To register for the ITC, please send an email to: diving@bahia-apartments.com or fill in the registration form.
Accommodation options
Want to stay on training venue during the course? Accommodation is available at Bahia Apartments or Lagoon Ocean Resort at preferential prices starting from USD 50 p.p. p.n. Limited availability.
Minimum age: 18
Amount of Academic Sessions: 4
Amount of Confined Water Sessions: 9
Amount of Open Water Sessions: 9
Maximum Training Depth: 40 m / 130 ft
Duration: 72-85 hours