Feestdagen vieren op Curaçao
Direct aan het strand
Appartementen voor 2 tot 8 personen
Kerst op Curaçao
Heeft u wel eens kerst of oud en nieuw op het strand gevierd? Geen donkere dagen, geen sneeuw, maar dagen vol met zon, zee en strand. Wilt u dat ook? Kom dan kerst op Curaçao vieren of luidt het nieuwe jaar in op deze tropische bestemming. Bij Bahia Apartments & Diving, en het naastgelegen Lagoon Ocean Resort, bent u ook tijdens de feestdagen van harte welkom. Wij zorgen ervoor dat u onvergetelijke feestdagen beleeft op Curaçao. Voor kerst of oud en nieuw op Curaçao huurt u een comfortabel appartement voor 2 tot 8 personen. Dankzij onze ligging aan de baai van Lagun bent u verzekerd van een echte strandvakantie tijdens de kerstvakantie op Curaçao. Komt u bij ons overwinteren in Curaçao tijdens de kerstvakantie?
Oud en nieuw op Curaçao
Hoewel het qua temperatuur niet te vergelijken is, is oud en nieuw op Curaçao wel vergelijkbaar met hoe het in Nederland gevierd wordt. Ook op Curaçao gaat oud en nieuw gepaard met oliebollen, champagne en vuurwerk. Er wordt zelfs een heuse Nieuwjaarsduik georganiseerd met traditionele Unox-muts! De beste plek om 's avonds de verschillende vuurwerkshows te bekijken is de Pontjesbrug in Willemstad. Huurt u een appartement op Curaçao dan bent u verzekerd van een een comfortabel verblijf én een bijzondere jaarwisseling.
Strea (sterretjes)
Fupeilu (vuurpijlen)
Bala bala (Romeinse kaars)
Flor (knallende ster)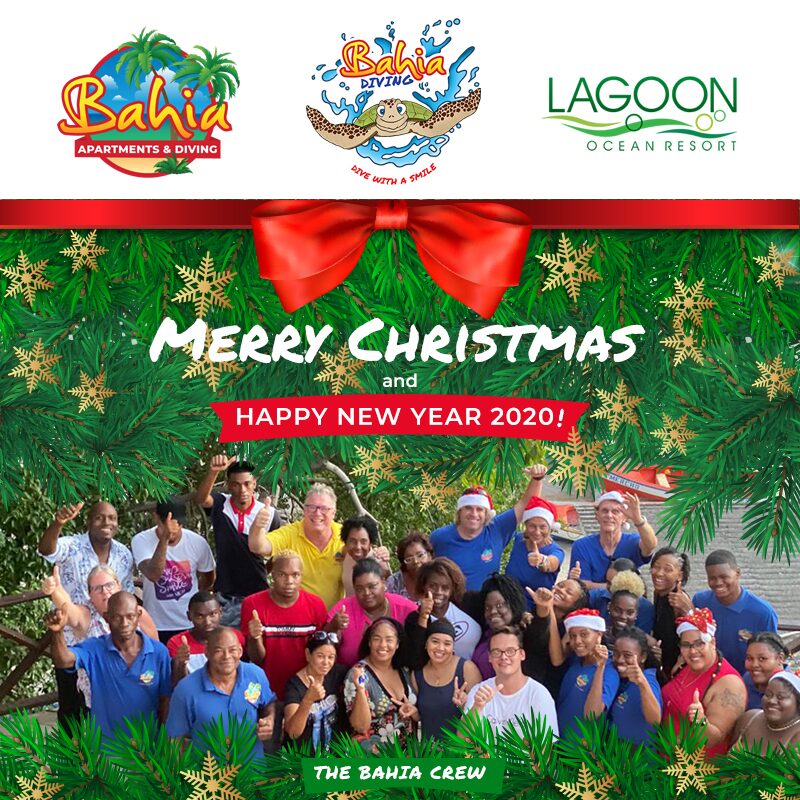 Activiteiten op Curaçao
Wilt u tijdens de kerst en oud en nieuw op Curaçao niet alleen op het strand liggen maar ook dingen ondernemen? Denk dan eens aan duiken of snorkelen. Bij onze eigen duikschool, Bahia Diving, kunt u terecht voor een duikcursus of een duiktrip. Curaçao heeft een bijzondere onderwaterwereld en is daardoor uitermate geschikt voor een duikvakantie. Huurt u een auto tijdens uw verblijf dan heeft u alle vrijheid om het eiland verder te ontdekken. Van Willemstad tot aan Westpunt of parkeer de auto aan de voet van de Christoffelberg en ga lopend naar de top. Genoeg te zien en doen tijdens de kerstvakantie op Curaçao.
Boek een verblijf in de kerstvakantie
Our guests rate this accommodation with an average of 9.1.